MOPANI SCOOPS TWO AWARDS AT CSR NETWORK ZAMBIA'S ORGANISED AWARDS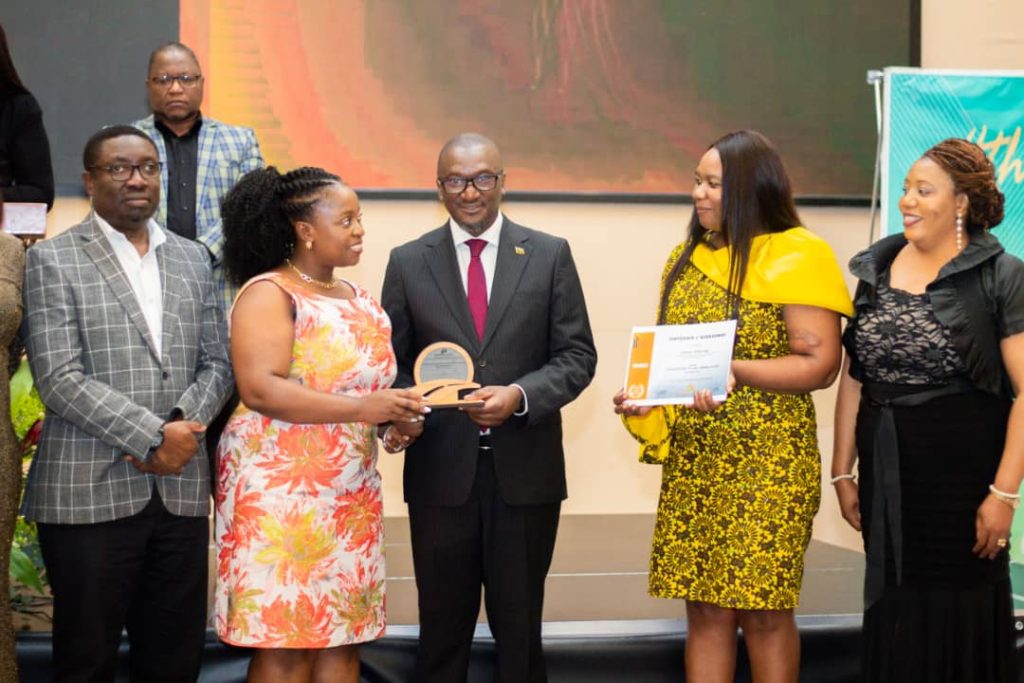 Mopani Copper Mines Plc scooped two awards at the 4th CSR and Responsible Business Awards 2023 recently held in Lusaka and organized by Corporate Social Responsibility Network Zambia (CSRNZ).
Mopani scooped Best Community Social Impact Award under the Skills Development category and the CSR Excellence Award in Safe Drinking Water under the Water Reticulation category.
The awards were held to honour corporates, non-governmental organisations and individuals for their positive impact and contribution to the well-being of the people in communities. 
Mopani has for the second year running participated in the CSR Network Awards and last year the company won the Excellence in Literacy Support Award under the education category which award was won through Mopani's Winter Muleya Primary School Feeding Programme.
This year, in commemoration of World CSR Day which fell on Saturday 18th February 2023, Mopani Corporate Affairs team participated in a one-day CSR Masterclass under the theme "Using Innovation, Strategy and CSR to Drive Value" organised by CSR Network Zambia and also attended to the CSR Awards Dinner Gala.
In winning the Community Social Impact Award, Mopani's Agribusiness Community project which is in the mining company's host districts of Kitwe and Mufulira; and has so far offered material and skills training in poultry production, horticulture, and other form of agriculture training to 600 direct beneficiaries and 3,600 indirect beneficiaries comprising 12 cooperatives in the initial stage of the project, was voted the best,
In the CSR Excellence Award in Safe Drinking Water, Mopani's Water, Sanitation and Hygiene project which among others support 600 households in Kankoyo Township of Mufulira district through the provision of free and safe drinking water at strategic water points mounted across the township, emerged a winner. Mopani has put up about 28 communal taps in Kankoyo Township to provide treated water through Mulonga Water and Sewerage Company to around 3,000 beneficiaries.
About 24 companies from mining, manufacturing, financial institutions, telecommunications and services sectors participated in the CSR Masterclass and the awards.
Corporate Affairs Manager, Lorraine Tembo, described the awards as positive feedback saying, Mopani understands the importance of social investment in communities especially those that generously host the company's operations.
"We are grateful as Mopani for the awards and recognition of our efforts in creating shared value in our host communities. The awards highlights Mopani's continued commitment in addressing socio-economic challenges faced by our host communities in various areas of concern," Ms. Tembo said.