Our SAFEMINING Strategy aims to enhance safety performance across all operations with the ultimate goal of eliminating fatalities and serious injuries as part of the company's long-term business strategy. This initiative empowers employees to identify Fatal Hazards, apply Life-Saving Behaviours and protect themselves and those close to them at work and in the community. At Mopani, each employee and contractor must go about their daily tasks in a safe and environmental-friendly way.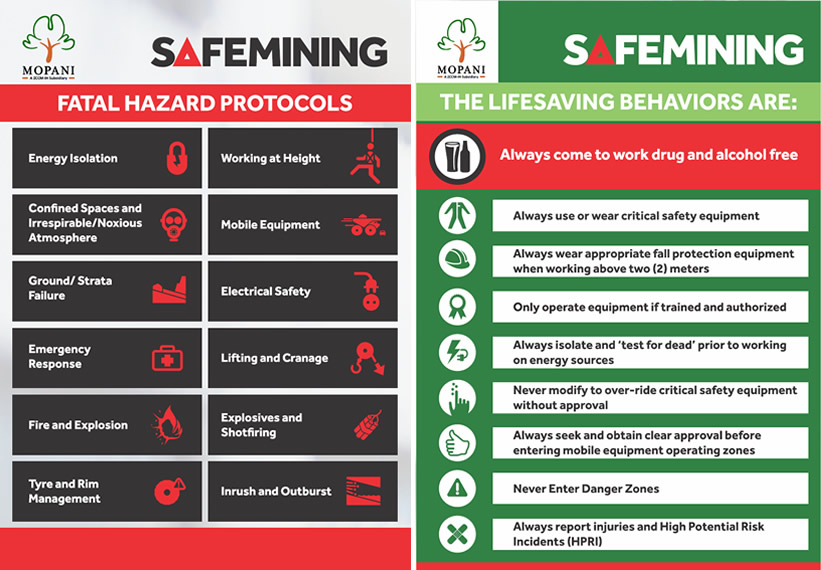 A Safety Flag Campaign is in place to provide a visual representation of our daily safety performance on the Mine and at the different sites. 31 flagpoles representing each day in the month, are erected at all operational sites. Daily, a flag is hoisted whose colour is determined by the Safety Performance of the previous day:
We strive to have a WHITE FLAG or MOPANI DAY (No Work-Related Injury) every day of the month and every month of the year.
Remember: No More Fatalities and No More Injuries.
Let's look after ourselves, our colleagues, our equipment, and our "Proudly Zambian Mining Company".